What We Ride: Huntington Beach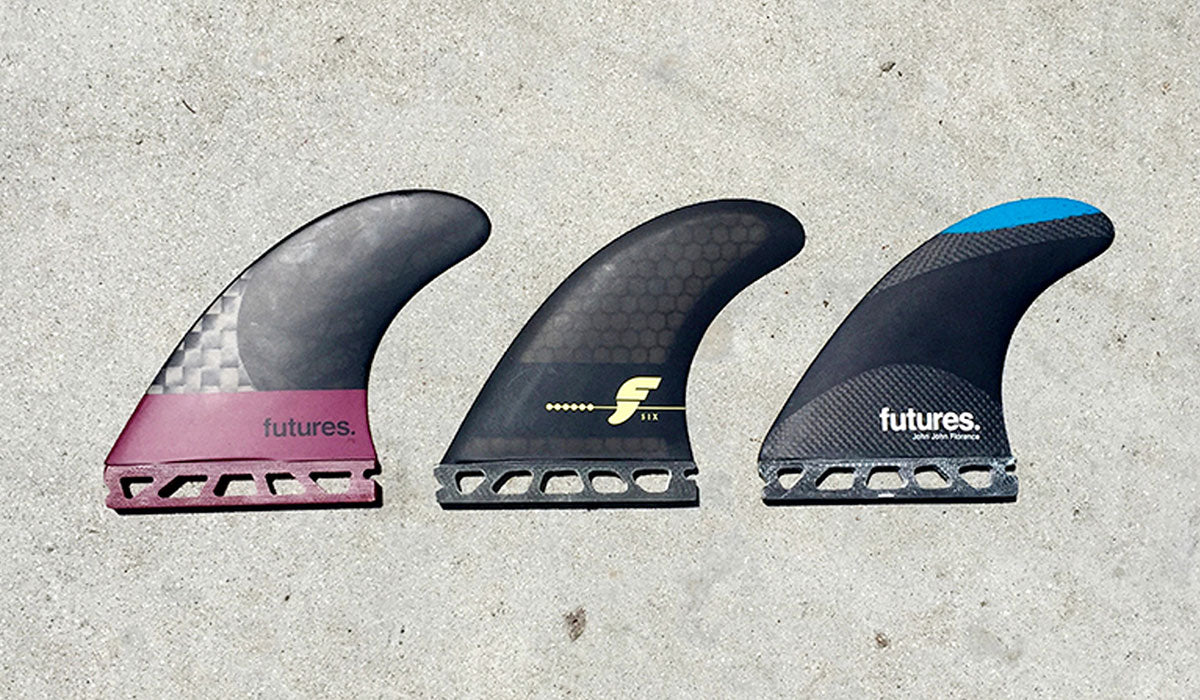 The Vans US Open of Surfing is going on right down the street from us and it's pretty exciting to watch the world's best surfers compete on our home break. We asked several Futures employees about what their go-to fin is for beach breaks like in Huntington and here's what they had to say:
Jacob (5'8" 130lbs/59kg) "Depending on the conditions, I like the AM1 Blackstix for 5ft. and below and the JJF Techflex for 5ft. and over. What I like about the AM1 Blackstix on smaller days is the springy response, fast speed generation and how the narrow tip releases easily. As for the JJF Techflex for bigger days, I like the consistent flex pattern and how the flat foil feels more engaged in powerful conditions."
John (6'3" 175lbs/80kg) "It depends on what board I'm using but usually for narrow tail performance shortboards I go with the F6 honeycomb or the JJF Techflex. For wide tail grovellers, I go with the F8 Blackstix. The template goes up with tail width. I like these fins for Huntington beach breaks because they're all balanced templates and work for the full range of conditions that come through Huntington."
Taylor (6'0" 165lbs/75kg) "I like the ...Lost Medium, it's well balanced fin and great for your average beach break, but my new favorite is the F6 Generations Series. It has a unique carbon lay-up that allows the fin to have predictable drive off the bottom while still feeling lively off the top. These things have definitely helped my Huntington hop."