2017 Billabong Tahiti Pro Wrap-Up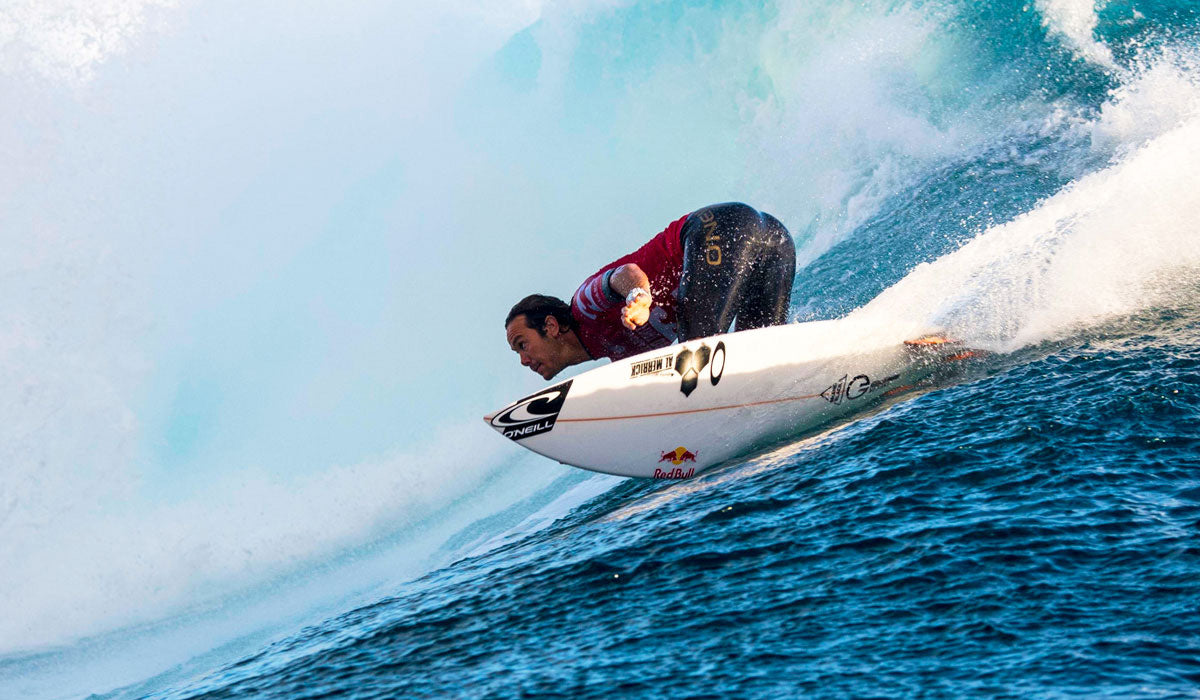 Jordy takes the Yellow Jersey!
Well, that was one of the quickest contest we have ever seen. They don't often run in just three days, let alone the first three days of the event window. With conditions not to scale of the dream that is Teahupo'o, the CT surfers were still able to put on quite a show when the swell did pulse. Futures' CT rookie, Ethan Ewing got the monkey off his back, winning his first ever Championship Tour heat in Round 2, defeating 2017 J-Bay winner Filipe Toledo to avoid elimination. Matt Wilkinson losing in Round 5, left the Yellow Jeep Leader's Jersey up for grabs for Futures' John John Florence and Jordy Smith. These two heavy hitters ultimately met in the Quarterfinals where the winner of the heat would be the new World #1 and will wear the yellow jersey at the next event at Lower Trestles. With Mother Nature taking a breather between heats, the two contenders had a inconsistent heat with Jordy winning the heat over John John with a 14.50 > 13.10 heat score. Jordy fell short to eventual winner Julian Wilson in the Semifinals, but will get a boost of confidence going into Lowers to defend his title.
Photos by: Ryan Miller