Cutting Through | Ep. 3 - Zack Flores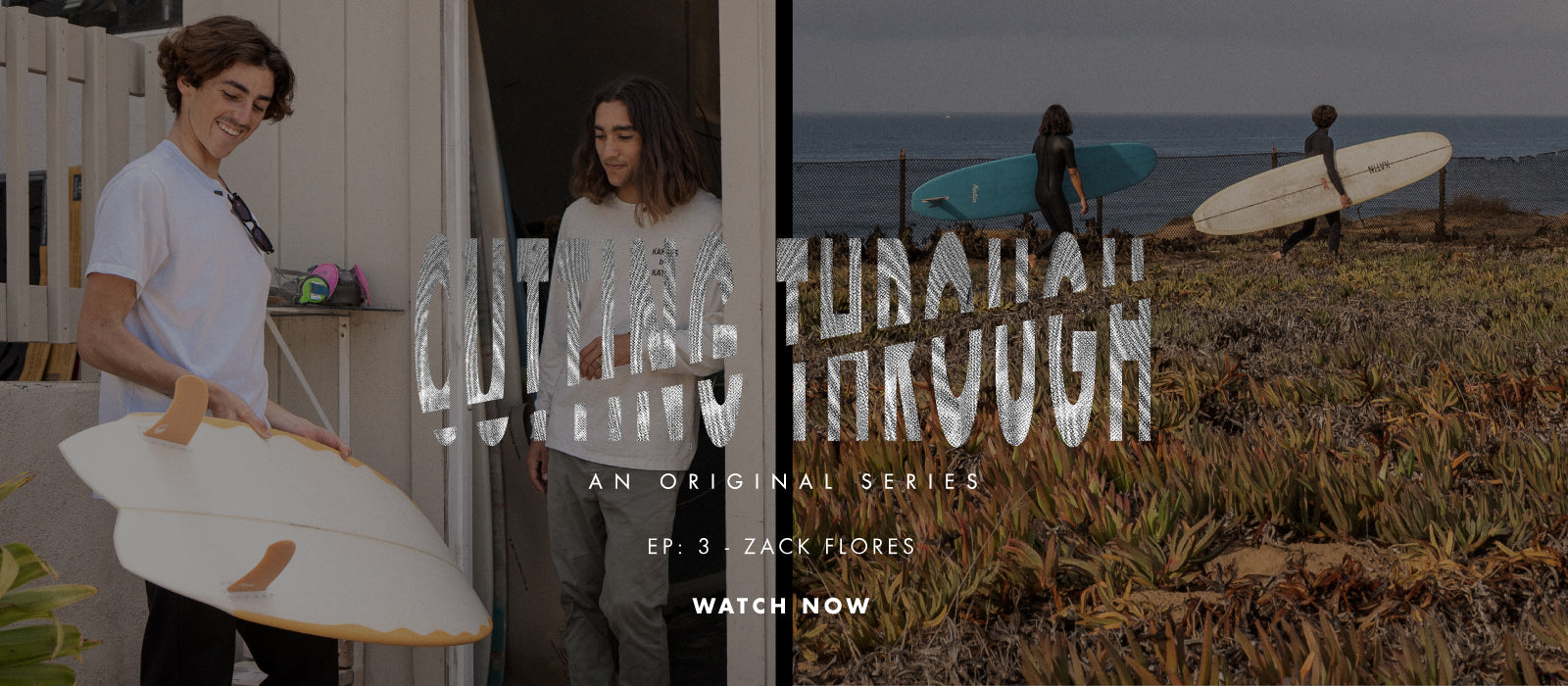 In Ep.3 of Cutting Through, Luke orders a custom board from San Diego surfer/shaper Zack Flores to be paired with Zack's signature fiberglass twins. Luke also brings Zack a prototype of his signature single fin, and they both go to test the fins in some fun waves near Zack's house. They get into a conversation about fin placement in longboards, twins and how he became the surfer/shaper he is today.
In case you missed it, check out our first two episodes.